Walt Ranch
Walt Ranch is owned by Katherine & Craig Hall and Brambletree LP, a Texas limited partnership. They have proposed a vineyard development project or erosion control plan (ECP) in the Milliken Creek watershed above the Milliken Municipal Reservoir. This is a highly sensitive unique watershed and called a biological hot spot on the planet. This project has been approved by the Napa County Board of Supervisors (BOS) following public hearings and an appeal. Living Rivers Council then filed a lawsuit after the BOS failed to properly abide by the California Environmental Quality Act (CEQA) after abusing their discretion by not protecting critical habitat for steelhead, failing to survey for endangered frogs and the pollution of Milliken Municipal Reservoir by vineyard runoff of toxic chemicals. This ECP involves; deforestation of 14,000 trees, pumping 144 acre feet per year (47 million's gallons) of groundwater from a depleted aquifer, and erosion into the Milliken Municipal Reservoir. Additionally, neighbors worry about this project actually being the beginning of an expansion of the vineyard development into 35 wineries and mansion estates in steep slopes and narrow roads.

The Walt Ranch Project can viewed by clicking link below
The Napa County Board of Supervisors unanimously approved Walt Ranch on May 17, 2022, which will give the green light for Walt Ranch/Katherin and Craig Hall's LLC to deforest 14,000 trees at the top of Milliken Municipal Reservoir for wine grapes. We are dismayed that deforestation for wine is occurring when we need trees for carbon sequestration. We are considering a Supplemental EIR be considered due to new information about climate change. STAND BY.
Groundwater Matters

Napa River Flood 2016/2017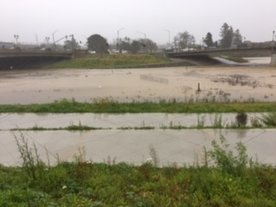 Oxbow flood project bypass in action, January 8th 2017..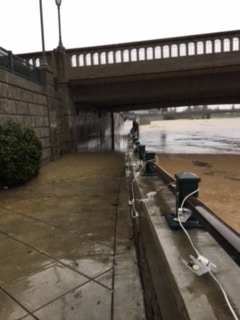 Napa River @ 1st Street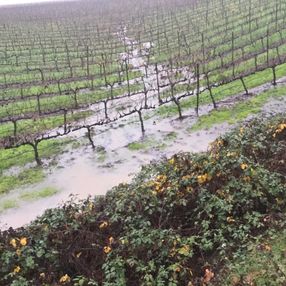 Milliken Creek class III stream (December 2016). Muddy water from the vineyard were farmed through the class III streams. Class III streams have intermittent flows but are vital to a healthy watershed.
Napa River Watershed - Impacts & Restoration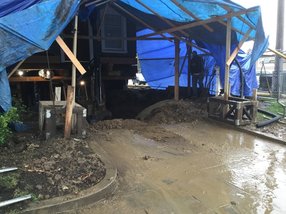 Example of failed best management practices and violation of Clean water Act. The City of Napa's Storm Water staff responded immediately and fined the contractor. The Napa River is listed for sediment pollution since 1990 by the United States Environmental Protection Agency.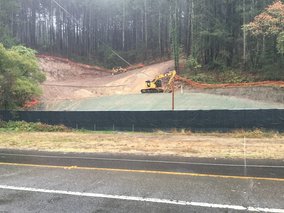 Calistoga Ranch Clearcut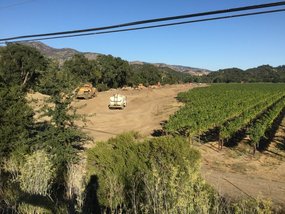 Napa River @ Yountville Crossroads - New Levee Development

Affects of Pollution to Napa River & Tributaries (Tulocay Creek).
Above shows examples of eutrophication. Eutrophication, or dying algae sucks the oxygen from the water. Algae blooms in the Napa River degrades water quality, harms fish and wildlife and causes public health problems. The primary nutrient enrichment to the Napa River is from vineyard industrial fertilizer runoff. The Napa River is listed for nutrient pollution since 1988 by the US Environmental Protection Agency(USEPA). The Napa County Farm Bureau is trying to delist the River for nutrient pollution but this River is deeply threatened by poor water quality due to eutrophication. Delisting will further destroy the public trust to fish, swim and recreate. The River is not just for extracting/pumping and diverting water for vines, it is also a treasured natural resource in major ecological collapse. The Napa River is the second major source of flows and biomass to the San Francisco Bay. The Bay is now at risk of nutrient enrichment designated by the USEPA in 2015, thereby putting one of the most valued estuary in the world in harms way. Eutrophication can lead to cyan-bacteria blooms that can be highly toxic to animals including humans.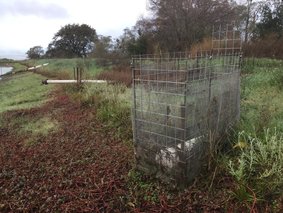 A wire mesh cage was installed around the reservoir outfall to prevent non-native fish from escaping the reservoir into Suscol Creek. Previous year snorkel surveys revealed that Suscol Creek was impacted by non-native bass which frequently feed on small salmonids from this reservoir. Since the installment of the wire mesh, the barrier has been successfully eliminating the threat to the native fish population. (See Projects Tab - Suscol Creek Collaborative Partnership Project)
Suscol Creek Site 1 Restoration:

The ICARE team worked with land owners to prevent cattle from crossing the stream and eating native riparian plants essential to healthy aquatic ecosystems. The top picture was taken prior to 2012 when the cattle regularly crossed Suscol Creek and grazed on the plants. The second picture was taken in 2013 one year after the cattle were removed from the riparian area showing plant rejuvenation and improved water quality.


Suscol Creek Willow Restoration Site 2:

ICARE has been working with land owners on Suscol Creek for 15 years removing Himalayan Blackberry and planting native willow.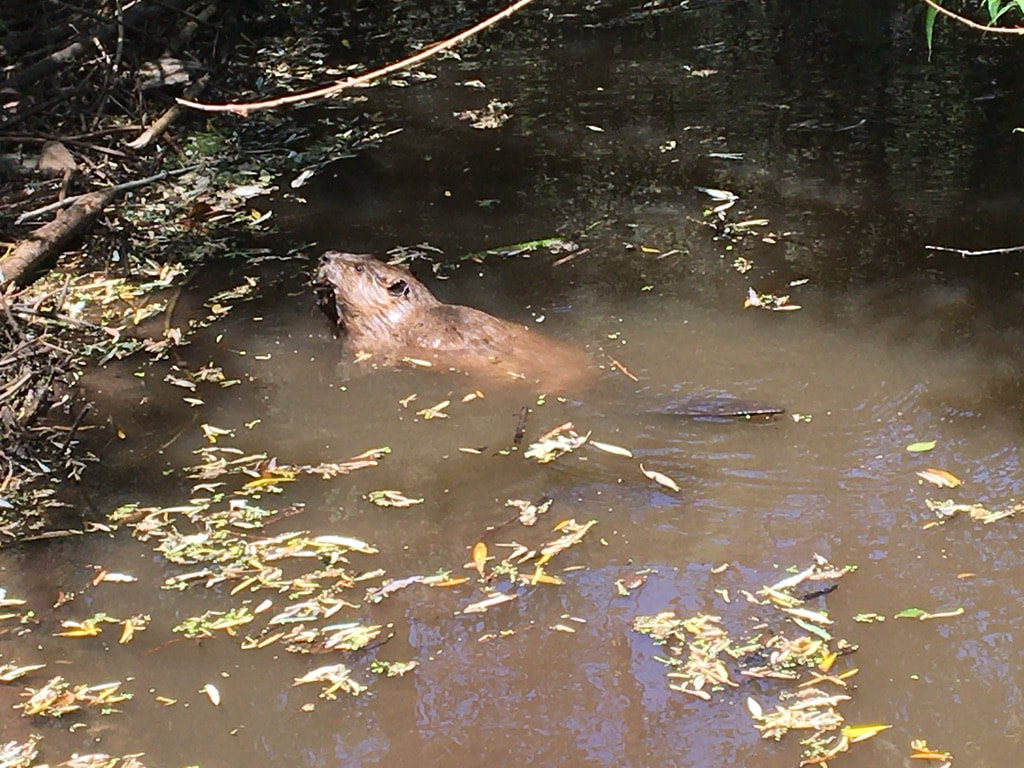 A beaver moved into Suscol Creek this year proving that our restoration including planting thousands of willows has brought a beaver into this watershed.