Contact Us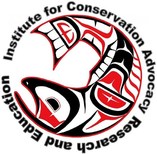 ---
ADDRESS

2945 Atlas Peak Road, Napa, California 94558
Phone:


INFO

707-255-7434 Fax: 707-259-1097


SOCIAL


Facebook
Twitter

UPCOMING EVENTS

Earth Day - Saturday April 22nd, Oxbow Commons 11:00 a.m. - 4:00 p.m.

Napa Watershed Symposium - Wednesday, May 24th - all day

ICARE NEWS
ICARE took these steps in 2016 to restore and manage stream flows and groundwater:


monitoring the health of the Napa River through snorkel surveys for steelhead and benthic macro invertebrate data collection; storing this rigorous 16 year dataset (the only one of its kind) with the State of California; we collected stream gauging data showing dewatering of Suscol Creek, which is the bases of all watershed recovery and restoration.
provided public education on expert comments about vineyard conversion of wild lands and the impacts to the environment such as groundwater depletion and stream dewatering due to excessive pumping and water diversions; held a public forum on mercury contamination, it's sources and reclamation efforts.
North Coast Stream Flow Coalition (NCSFC) originated in 2004 to improve stream flows continued to meet monthly to establish substantive comments for the development of regulations and best management practices for the full implementation of the Sustainable Groundwater Management Act, SGMA of 2014. Additionally, the NCSFC had numerous meetings with responsible resource agencies on strategies and policies to improve streamflows and prevent further declines in groundwater resources.
The NCSFC added a new member organization to our Coalition, the Sonoma Ecology Center. We now have 19 member organizations working collaboratively on the North Coast to improve stream flows and protect groundwater.
NCSFC met with Public Trust Doctrine experts at our Annual Meeting at the Willet Environmental Center on October 29, 2016, to further educate our 40,000 members on groundwater and surface water protection via list serves, monthly conference calls, newsletters, letters to the editor, forums.
A Napa groundwater focus and adhoc group (volunteers) has been working colloratively to work substantively on groundwater comments to be submitted to the Department of Water Resources (DWR) for the purpose of helping Napa County develop a Groundwater Sustainable Agency in 2017 and a Groundwater Sustainability Plan by 2020. Napa County Board of Supervisors instead submitted a Groundwater Sustainability Plan-Alternative to DWR, which lacks public input and continues monitoring groundwater instead of establishing yearly safe yield, management and adequate recharge.
The Suscol Creek Collaborative Partnership and Restoration Project, is assisting partners with the Bay Area Ridge Trail development and conservation easements in Suscol Creek refuge.
LRC provided numerous expert and legal comments (since 2008 Walt Ranch Initial Study CEQA) on a 209 acre Walt Ranch vineyard conversion of wild-lands that will pump 145 million gallons/yr. of groundwater from the Milliken Sarco Tulocay aquifer that is in serious depletion, harms threatened species, causes serious erosion, dewaters Milliken Creek and pollutes Milliken Reservoir.
LRC is providing legal and expert comments to the public and the resource agencies on the dangers of water diverters not reporting their groundwater pumping when there is no water available from streams.
The next steps to conserve, restore and protect surface water flows and groundwater throughout Napa County, the greater North Coast Region and California in 2017:
NCSFC will meet monthly with experts and resource agency staff via conference call to be informed and educated about the development of Groundwater Sustainability Plans, GSP, in these basins in our NCSFC region: Napa Valley, Sonoma Valley, Santa Rosa Valley, Petaluma Valley, Ukiah Valley, Eel River Valley, Smith River Plain, Scott River Valley, Shasta Valley, Butte Valley and Tule Lake aquifer basins.
ICARE Coordinator will work closely within our NCSFC region and the state-wide groundwater coalition, NGO-Collaborative, on critical SGMA issues such as groundwater management by assisting groundwater stakeholders develop and submit comments and questions to DWR to protect surface flows critical to groundwater recharge and to reduce undesirable results such as stream dewatering, land subsidence and salt water intrusion and the development of Groundwater Sustainability Agencies (GSA).
NCSFC stakeholders will be trained to hold witness and comments to DWR about historic and on-going stream dewatering and groundwater depletion that is unreasonable and significant. Therefore, SGMA requires Groundwater Sustainability Plans and Groundwater Sustainability Agencies (Napa County wine industry is trying to avoid this)
ICARE will work with groundwater stakeholders in Suscol Creek to prevent dewatering of steelhead refuge habitat via stream gauging, importing recycled water and regular field reporting.
LRC will provide expert and legal comments to the public and resource agencies in response to applicants filing for a water right permits where there is no available flows for diversion, such that the State Water Board must require that the applicant shall state and mitigate for groundwater pumping.
LRC is providing rigorous expert and legal comment to Napa County Planning an Conservation Department to assist and educate the public about groundwater pumping and severe erosion caused by converting forests, wild lands and sensitive groundwater dependent eco-systems to vineyards that can dewater streams, further deplete groundwater (in a depleted groundwater aquifer) that harms threatened species i.e., Walt Ranch in the Milliken Municipal Reservoir 'Sensitive Watershed'.